Why You Should Consider Live Help Now (for live chat or chatbot)
Problem
Your website isn't performing how you'd like it to without live chat or chatbot software:
Traffic isn't turning into Sales
Customers can only call for help and you don't have enough agents to handle the volume.
Your customer support is slow, inefficient and makes mistakes:
Unhappy agents. Agents are slow, make mistakes, and have a high turnover rate because they're frustrated.
No visibility. Your leadership needs better data on your support interactions to help improve conversions, answer customer questions, and train your agents.
No stored knowledge. Your customers have frequently asked questions that are taking up valuable time for your team and you don't have a knowledge base to send them to.
Data Security. You'd like customers to be able to share sensitive information (like credit card numbers or personal health information) but don't have a system in place to protect their data.
The pain. You've implemented software before (like a CRM, ugh!), know how painful it can be, and don't have a technical team in place who can do it by themselves.

So, how do we get the best customer support tools, a robust built-in knowledge base that provides the most secure data protection, with excellent product support—all at a price within reach?
Perhaps we should consider…
Solution – for Live Chat

LiveHelpNow – Omnichannel customer support software that your agents and customers will love
Credibility
Business.com's "BEST Overall Chat Software" 2015, 2016, 2017, 2018, 2019, 2020, 2021, 2022
G2 High Performer
Sourceforge Top Performer
Used on over 30,000 websites

Notable clients include Rawlings, Waterpik, Phifer, DHL, ADA, Quest, Barracuda, Fresno State University, Everlast, Champion Teamwear, American Management Association (AMA), QLink Wireless, and more!
Solution – Live Chat Software
There are 5 main reasons to consider LiveHelpNow …
BEST Chat Features
BEST Supervisor Tools
One of the BEST Knowledge Base and Support Portals
One of the BEST for Data Security
The BEST for Product Support
Plus, the price Price Performance Leader
Best Live Chat Software
Let's consider each of these in more detail.

1. The BEST Chat Features
You'll be blown away by the out-of-the-box chat features including a modern and scalable chat window for your website, incredible tools that your chat agents will love, powerful data that will make managing customer support easier than ever, and notifications so you'll never miss a message.
Chat Window. A unique chat window that matches your brand, is highly customizable and will give you instant access to visitors on your webpage with so many options including customizable forms, integrated ticket management and Knowledge Base. Some of the truly unique chat window features include:

Ability to set designated rules and conditions to activate proactive triggers to engage visitors to join chat, send an offer, suggest a survey, or route them to the right department. You can filter through your visitors to determine your legitimate prospects and target them directly.
Unlimited Concurrent Chats. Your agents can manage as many simultaneous chats as they can handle without extra costs. Making it easier to budget without counting chats.
Customizable Pre-Chat Form. Simple to configure form to engage your visitors and gather any qualifying information you need, Allows you to customize your responses, and transfer data directly into your CRM.
Unread Chat Email Notifications to Customers. If a visitor leaves in the middle of a chat (e.g. they get distracted or lose connection), they'll get an email transcript so they don't forget about the conversation.

Agent Tools. The modern agent workspace provides omnichannel messaging with chat, text, and Facebook Messenger. Plus, agent-to-agent messages, secure file send and request, chat transfer, shortcuts, integrated Zoom video chat and more. Plus features that are fairly unique:

Visitor Sneak Peek, Agents will see visitors' messages while they type in real-time. Your agents can prepare a response or look up data quicker and more error-free.
Canned Responses. You can pre-composed responses to FAQs (product descriptions, greeting, return policies, etc.) that agents can send quickly. Reduces response time and reduces mistakes.
AI-Suggested Responses. Canned responses that are intuitively suggested via an artificial intelligence engine, further increase agent response time.
Language Translation. Agents will be able to converse in well over 100 languages translated bi-directionally with a high-level of accuracy.
Unlimited File Sharing. Share unlimited product information files, pdfs, and images via chat.

Chat Data. Allows agents and supervisors to track trends, gain insights, identify common problems and better understand your customers and send targeted marketing material. Features include:

Unlimited Visitor Tracking. See every visitor on your site, how they found it, whether they had been there before, how long they stay, and more. It's easy for your agents to start a proactive conversation with the right targets.
Customer Details. You'll know your customer's current webpage and navigation history, the device they're using, geographic location, and more. agents can customize customer responses faster and more effectively.
Auto Chat Tagging. Automatically track and categorize your chats, tickets, and calls so you get a deeper level of insight into your customer interactions and improve the right agent skill sets.
Routing

Easy to configure routing – so customers are handled by the right team or agent every time. Customers will have their questions answered faster and more accurately. There are a few ways to route:
Manual Chat Routing. Customers can choose which department they want to speak with and be immediately transferred to their preferred destination.
Intelligent Routing. Use URL, the skill of the agent, country, the number of pages visited, and other variables to send chatters to the correct agent.
Bot Routing. The chatbot can gather customer information r and then route visitors correctly automatically while reducing your headcount.

2. The BEST Supervisor Chat Tools
A fully stocked management tool chest that customer support, contact center, and help desk leaders can use to build, coach, and grow their teams. Features include agent skill level, department management, chat takeover, and post-engagement surveys. Unique features include:
Sales Attribution to Agents. When a website visitor converts or purchases on your site, the system will attribute sales/revenue to the respective agents. Rewards agents that are driving sales and identifies agents that are struggling.
Supervisor Whisper. A Patented technology that allows supervisors to help agents during live conversations without the customer knowing it.
Gamification. The LiveHelpNow Challenge uses12 key metrics and compares your agents to each other and thousands of other companies. Great for monthly and yearly awards for the most outstanding teams and agents.
Enterprise-level reporting.  Superior out-of-the-box reporting to track, analyze, and monitor agent, department and organizational omnichannel performance. Team leaders can better manage and coach their teams.
KPI Dashboards – A fully customizable visibility and optimization tool for contact centers and customer support operations to display real-time chat and ticket data Includes a PC-base and an optimized TV-based interface Motivates contact center agents to compete against each other and their own historical numbers to boost the entire team's performance.

3. One of the BEST Support Portals and Knowledge Base
Fully customizable native Support Portal with a Knowledge Base so your agents and customers (both internal and external) can answer their own questions, and submit and track service tickets Unique features include:
Modern Create a custom, branded, multilingual, and searchable support portal across multiple websites or brands that ensures all of your customers can answer their most common questions on their own.
Article Features. Create unlimited articles that can be tagged, rated by customers, and optimized for search with reporting to ensure that your knowledge base stays up to date and effective.
Content Blocks. Create and publish snippets or paragraphs of copy across multiple articles and update with a single click saving content creators and editors' time.
Internal Knowledge Base. The internal agent platform ensures your team has access to any answer at a moment's
4. One of the BEST Chat Software for Data Security
Includes 256-bit encryption to give your data security teams peace of mind. Industry-leading features include:
Accept Credit Cards by Chat and Text. The ONLY live chat to securely accept credit card data over chat AND text Reduce abandoned carts and check-out confusion while your organization maintains PCI compliance.
Protect Person Health Information. Keep your support HIPAA compliant with secure forms that purge data instantly after each conversation to protect your customer's health data and privacy..
ADA Compliance. WCAG 2.1 compliance to support visits from the visually or hearing impaired.
Industry-leading data retention ensures that you never lose important customer interactions, including chat data and transcripts, ticket history, and knowledge articles for up to two years.

5. The BEST Live Chat Product Support
Industry-leading product support and services. Access live technical support by chat, email, and phone with flexible invoicing – help is always there. Additional services include:
Personalized product demos. Get a one-on-one overview of the live chat software with a knowledgeable expert available via an online schedule. You'll know immediately if it will meet your needs.
White Glove Setup. All licenses come standard with hands-on agent training and implementation support included.
Plus, the Price Performance Leader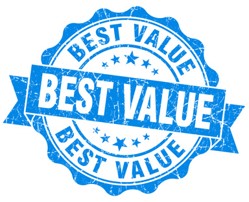 LiveHelpNow is the omnichannel software price performance leader. You'll receive the same if not better features than the largest enterprise providers and completely outdistance-free and starter software without any limits on volume.
Setup and Support. You don't pay extra for white glove setup or access to technical support. Implementation of the software can take as little as 24 hours.
Flexible Pricing. Monthly and annual pricing plans to fit your company needs–you pay for what you need (not what you don't). You get nearly all of our features at every price level.
Simple Pricing. You get exactly what you see with LiveHelpNow with no hidden fees, hidden add-ons, or guessing games for message volume.

What's Holding you Back?
But I can get Chat Software for FREE?

Although it is typically for a single user, it won't save your history, doesn't allow for downloads, seldom meets HIPPA requirements, or the most valuable features cost too much.

My CRM also sells Chat Software.

While it sounds convenient, most CRM chat is basic–it's like calling Notepad Word. It typically can't handle text messaging, Facebook Messenger integration, and you're stuck with a non-customizable support portal.

My team is busy and doesn't have time for chat

Many customers would rather chat, text, or submit service tickets than pick up the phone (and wait on hold or want to remain "shoppers" without being pitched). Plus, your agents can handle more conversations at once.

I already have chat or ticket system

Please see the competitive matrix.

My team is already texting with customers from their phones

This is a sign of an antiquated chat system that doesn't support SMS–leaving no history or continuity in the main system (a recipe for disaster). No wonder you are looking 😉

We have too many other priorities right now.

Your website visitors won't wait for you to get around to offering great service. Offering omnichannel communications can be the difference between a purchase from your company or your competitor.
Your Old life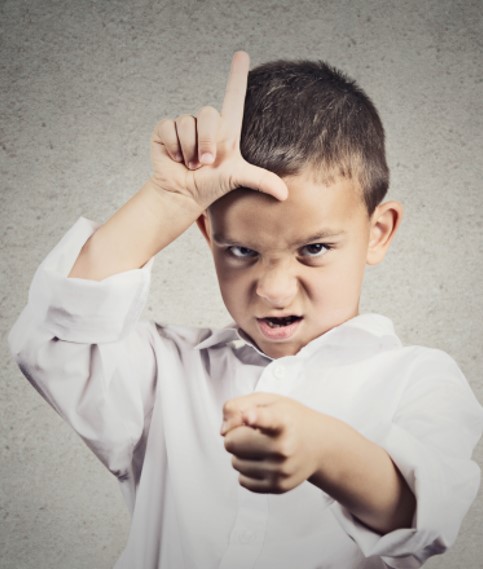 Your customer tried the phone (took a detective to find the number)–but only got voice mail. Ugg
They tried your chat… in fact they are still waiting. No chatbots or knowledge base for self-help, and it still says a 10-minute wait. Right.
You finally get through… and the agent doesn't know the most basic answers (no backend knowledgebase, no way to escalate, no supervisor?). They don't even remember the prior visit an hour ago.
Then you're told it's the wrong department–but they can't re-route you (re-chat and click…). Or worse yet, "let me submit a ticket." Just kill me now!
Your reviews suck!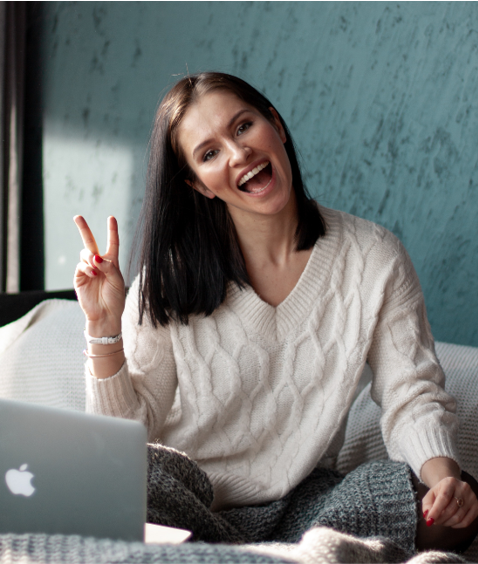 Your NEW life
You're digging around the support site, but this time a, "Need help" automatic chat pops up.
You almost got your answer with the self-help (that was cool), but you still click "Live Person."
You get through, but your agent doesn't know the answer (his supervisor "whispers" a few responses, but sees it needs escalation), so in seconds another agent (advanced support) has been introduced and auto-connected. He sends a screenshot image and viola–problem solved.
In fact, his response was so quick it's as though he could see your keystrokes while typing (because he could 😉.
Life is good. Reviews are good. Somebody's getting a bonus!
 What's Next?
Contact Us for a live demo or free trial
Get a quote
---
Also available in the following cities: City1, City2, City3, City4, City5